Event info:
July 29th – August 2nd 2019
9am – Noon
Ages 5-10
 A fundamentals camp led by L.E.A.D. Ambassadors – student-athletes from various APS high schools who are members of the L.E.A.D. organization (Launch, Expose, Advise, Direct) . Camp participants will be taught the fundamentals of base running, fielding, throwing, and most importantly, THEY'LL HAVE FUN!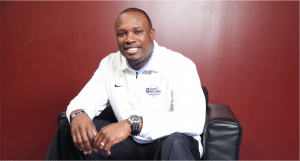 Location:
Trinity School
4301 Northside Pkwy NW, Atlanta 30327
Snack & Equipment Provided · Bring Water Bottle
Price: $325
C.J. Stewart is the co-founder/CEO of LEAD and also the co-founder/CEO of Diamond Directors- a player development company specializing in providing the blueprint for success for amateur and professional baseball players. In addition to private training, CJ also teaches a baseball Extended Program class at Trinity School.
Sponsoring Families: Annie Everett, Shannon Cofield, Jessica Dempsey, Brigitte Peck